A year in review and mod release date change!
Date 2011/12/3 5:16:24 | Topic: Freelancer Mod News



I

always enjoy the MODDB awards as it's a great way for development teams to look back at all the hard work they've done over the year. When I look back at the amount of things accomplished for this mod, it's truly nothing short of epic. We are now 95% finished for release with only a few features left to add. In this article I will highlight some of our milestones we've had since the last MODDB awards as well as as well as update you on our release date.

We started off the year with a HUGE update to the mod with w0dk4 bringing normal and specular mapping to the DX9 conversion. W0dk4 has spent an incalculable amount of hours updating the graphics engine with just stunning results. For more information on how he did it, click this link! Here is the first in-game development video of his outstanding contribution to the mod and Freelancer modding!



Soon after w0dk4 brought this to the mod, we started to make use of it and FriendlyFire spent over 40 hours making custom and specular maps for the Imperial Star Destroyer. In doing so, he was able to trim over 100,000 polygons from the model and improve performance significantly for the mod. Take a look at his brilliant work below:


In the early summer, our mod went to its Beta phase of development with over 20 testers combing through the mod searching for bugs and errors. Through their tireless effort we fixed over 400 bugs and made the mod that much better and closer to release.

While the testing team was busy searching for bugs, W0dk4 pushed the DX9 conversion that much further by bringing anti-aliasing support to the mod. Check out the stunning results below:



Please click the images below and view the original to see the true beauty of this graphical improvement: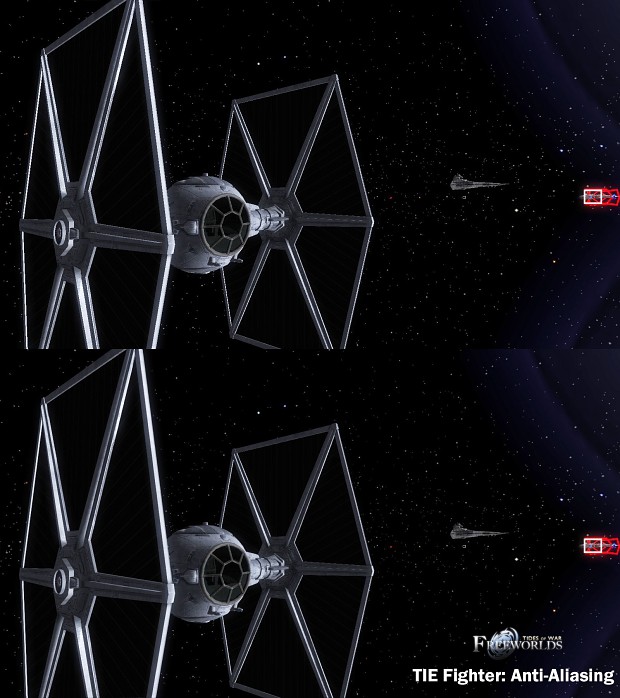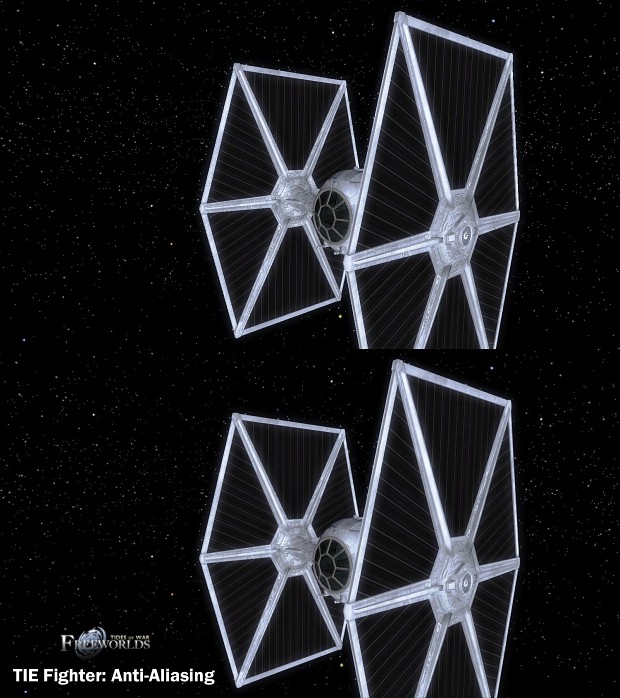 We also saw the addition of some incredible models/textures to the mod, largely due the talent of our development lead Sizer. He worked tirelessly on countless models over the past few months and made our Star Wars galaxy that much prettier! Take a look at some of collection below: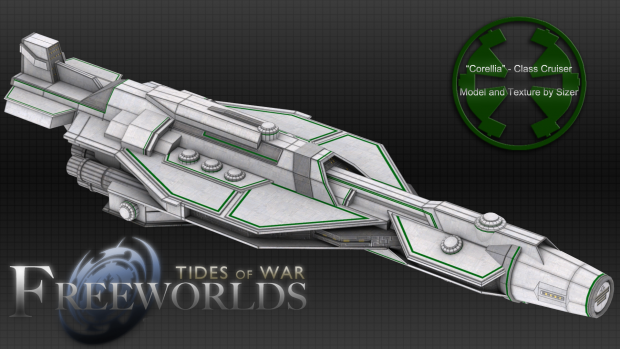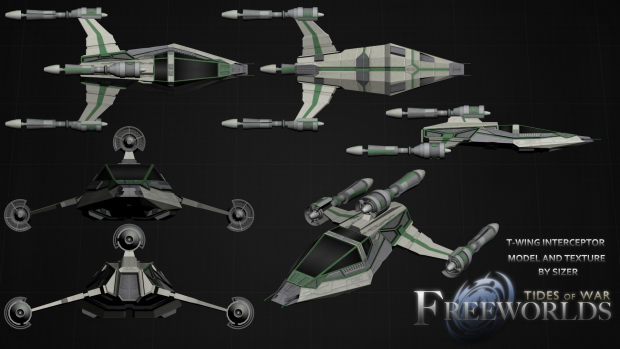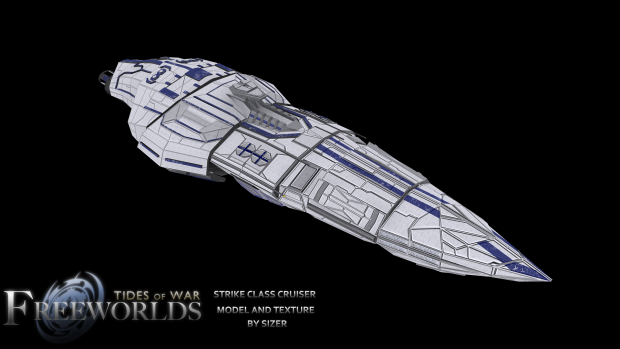 Now, I could go on and on about what else the development team accomplished over the year but I feel that would be a bit of an information overload for our fans. Thus, I will save the rest of our accomplishments for another article later on this month.


Release Date

Back in the summer we slated the release of the mod for December 15th 2011. The main reasoning behind that choice of release date was that the Star Wars Galaxy franchise was coming to an end and what better way to start a Star Wars mod like ours in an attempt to fill the gap that SWG left. Over the months since the announcement the development team worked extremely hard in trying to achieve this goal. About two months after our release date announcement, the team was rocked by the news of a release date of an even bigger Star Wars game, Star Wars: The Old Republic.

The team discussed frantically about what we should do with our release date. As a development group, we had spent thousands of hours, over three years of development, trying to bring the best Star Wars experience to Freelancer. And now, after all this effort, our release date would be eclipsed by one of the biggest, and most anticipated, Star Wars titles in years.

With that said, after weeks of discussion, the mod team has now agreed that it would be best to postpone our release to spring 2012. I know that many of you will be disappointed by this change, but I do hope you can appreciate our reasoning. To end this article off on a bright note, the extra time will give the mod team to add a few more features we wanted to add before release - (mainly graphical improvements that W0dk4 will hopefully show you all in a few weeks time).

I hope that you have enjoyed the progress the mod has made over the year and look forward to our upcoming release. We wanted to say thank you for all the support our fans have shown us over the years. You are the driving force that keeps us all working on this mod. We'd also appreciate a vote for the MODDB mod of the year awards if you feel we are deserving.

Thank you all and look forward to more updates on this mod in the upcoming weeks!!




As always, any comments, suggestions or questions are welcomed!
-------------------------
[center]Please follow us also on:









This article comes from The Starport
http://the-starport.net

The URL for this story is:
http://the-starport.net/modules/news/article.php?storyid=228